One more (very important) reason to have a mobile-friendly website for your business...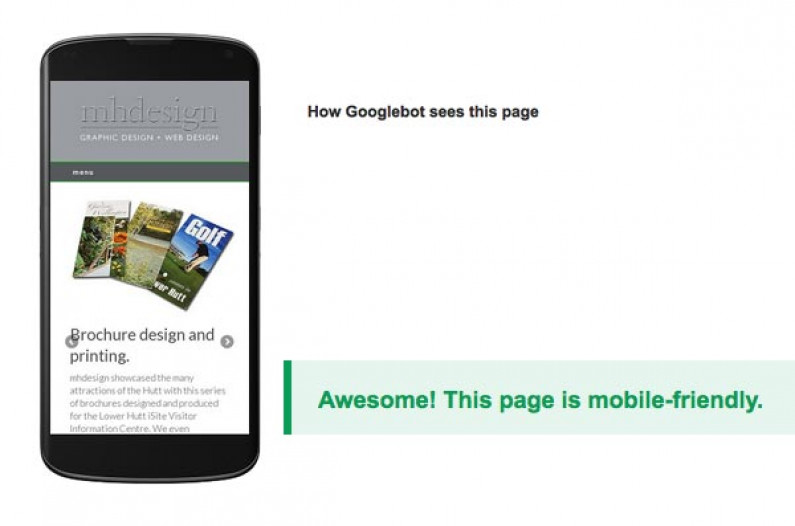 A while back I wrote this post explaining just why your business should have a 'mobile-friendly' (responsive) website. In the article I included the standard reasons, i.e. your website is optimised to give the best impression on a wide range of devices, it's easier for visitors to use your website regardless of which device they are using, you don't need to have a separate website for visitors using smartphones to access your site – if you want the full story I'd suggest you read the post. In any case there's now another, extremely valid, reason to ensure that your website is mobile-friendly.
Earlier this year the boys and girls at Google decreed that, in addition to relevance of content, frequency of updates, keywords, age of website, amount of site traffic, and inbound and outbound link quality a new factor will be added – whether or not the site is mobile-friendly. If your site is not responsive, or does not respond well to queries from different media, it will not rate as well as a responsive site does. The result is that the Page 1 position that you have worked to maintain on Google could well be gone at one fell swoop, and the only way to regain it is to upgrade your website to responsive design.
It's a sad fact that while responsive design has been around for a few years now the majority of business websites are designed for computer systems only and do not cater for alternative methods of viewing web content such as smartphones, tablets or smart TVs. During this time the number of media queries from the new generation of web capable has grown exponentially so it was really only a matter of time before Google decided to take this step.
In short, if you have a business website and it is not responsive on different media devices, Google has just downgraded your placing in search queries. This is costing you business enquiries and leads. So now is a very good time to talk to your web design team about a site upgrade.
Not sure how your site is seen by Google? Check and see if your site passes the Google 'mobile friendly' test here. If it fails and you want more information or would like assistance we invite you to contact us here at mhdesign.