What does your business card really say about you?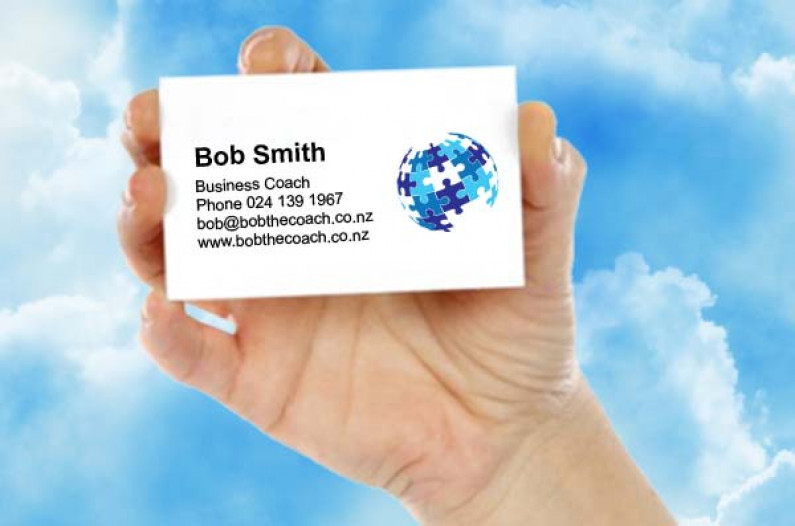 We'll start with a couple of simple economic truths. When things are going well businesses have more cash-flow. This means business owners are more receptive to taking on marking and promotional activities that help the business grow. The result of this is that the whole economy benefits.

Conversely when the economy tightens businesses have less cash-flow. In these circumstances business owners often cut back on marketing and promotional activities. They may well know that doing this will reduce the visibility of their brand but they also feel that they can't afford to indulge in such 'frivolous' activities. However there are exceptions to this rule. Some businesses actually see a recession as an opportunity for growth. While their opponents hunker down and try to ride the storm out they're out there flying the flag and building their business.

However this promotion needs to be done properly. While technology has made producing marketing material considerably cheaper these days, professional presentation still counts if you want your business to be taken seriously. And there are very good reasons for this.

Consider the business card. Yes, we live in a digital age and can exchange contact information with the click of a button. But the business card is a tangible exchange of information. It is physically passed from one person to another. In fact, in Japan it's almost as if you are presented with a tiny piece of the person that has just given it to you. Don't just shove it in your pocket, take it and study it, and acknowledge the person that has just given it to you. OK, we Westerners don't appreciate business cards to quite the same extent. But still, a well presented business card shows that you believe in your business and the product or service that you offer. You've invested time, thought and money in it. You intend to stick around. A batch-printed '200 cards for just $50' run off on standard stock with thousands of other cards or a 'did it myself on my home printer' number says that you're cheap, and so is your product.

In another example of this type of cost-cutting a designer has designed a simple A5 brochure for a business coaching company and supplied a PDF file which can be printed in-house. Unfortunately the example I'm looking at is printed on 80gsm paper using an inkjet printer. It's then been laminated to add bulk, gloss and 'quality'. It's promoting a one-morning coaching course valued at $240 to each participant. And obviously the business coaching company wants to sell this course to as many businesses as possible, not just to help participants but also (obviously) to add to their bottom line. They stress that the information that they will impart in this programme will add considerable value to the participant's business and I'm not going to argue with that. My question is, if they believe in the product so strongly why are they presenting it with such shoddy packaging? If it is so valuable why not present it as a premium offering? At the very least they could have used a decent paper stock!

So what product or service are you selling? What value do you put on it? If you want to charge a premium price for your product or service you need to consider how it is presented. And when you're presenting a specific service offering this is even more important. Because what you're selling is intangible. You can't pick it up and feel the weight. You can't smell the quality or admire the workmanship. All you have to go by is the presentation. And if the presentation is sub-par the product looks cheap. It's lost value in the eyes of the customer.

As consumers we may very well say "this product (or service) is just too expensive and I can't afford it. And the reason it's so expensive is because the brochure costs such a lot to print". (This isn't always the case. There are 'economies of scale' to be had when printing and a short-run professional digitally printed brochure could well cost 2% of what the coaching company is charging per registration to each participant on their course.) But there's also the argument that the product or service is so well presented because it has premium value. Or, to put it another way, if the coaching company had spent a little bit more to present what they obviously consider is a premium service, wouldn't people be prepared to pay that little bit more for it instead of deciding that it wasn't worth the price in the first place?